Image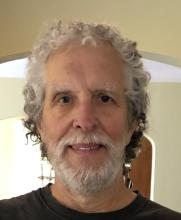 Ph.D. Physiology and Pharmacology, Duke University
A.B. Physics and Biology, Princeton University
Research Interests
Research Interests: Molecular genetic basis of human diseases; ear and eye development and pathogenesis.
Overview: Our laboratory studies the molecular genetic basis of human diseases, particularly Usher syndrome, the leading cause of combined deafness and blindess, and other diseases of the eye and ear. 

We use zebrafish and a combination of anatomical, physiological, molecular, and genetic techniques. The goal of our research is to identify disease-causing genes, to elucidate what goes wrong during disease, and to develop preclinical trials for new therapies. 
Current research focuses on developing models of human disease. In particular, we are making and studying models of Usher syndrome.
Our research is funded by the National Eye Institute, the National Institute on Deafness and Other Communicative Disorders, the National Institute of Child Health and Development, the National Human Genome Research Institute, and the Office of the Director of the National Institutes of Health. We also thank the Megan Foundation, Vision for a Cure, The Usher 1F Collaborative, and The Gary Shapiro Memorial Fund for generous donations to the Usher Syndrome Research Fund that supports our work.
Contribute to the Usher Syndrome Research Fund.
Collaborators
Development of vertebrate nervous system with a focus on interactions between the nervous system, immune system, and host-associated microbiota
Neural circuit wiring, synapse formation, and electrical synaptogenesis in zebrafish.
Developmental genetics and the evolution of developmental mechanisms