Image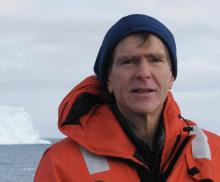 "B.A., Purdue University"
Ph.D., Case Western Reserve University
Research Interests
Overview: Our laboratory is interested in the genetic, genomic, and evolutionary principles that guide animal development. We investigate several aspects of this main problem: 
Genome Duplication: The evolution of gene functions in development after genome duplication, focusing on skeletal and neural development. We showed that the zebrafish genome was duplicated, that the duplication event was shared among teleosts, and the lab developed the concept of Subfunctionalization and Neofunctionalization to help understand the evolution of functions in duplicated genes.
MicroRNAs: The roles of microRNAs in embryonic development, including evolving miRNA functions after genome duplication and evolved functions of microRNAs at sub-zero temperatures in Antarctic waters.
Icefish: The genetic basis for the evolution of reduced skeletalization and truncated development of red blood cells in Antarctic icefish and their potential resilience to the warming and freshening of Antarctic oceans.
Sex determinaion:The developmental genetic basis for sex determination and sexual behaviors in zebrafish.
Prospective Graduate Students: The Postlethwait Lab is accepting new graduate students.
Collaborators
Development of vertebrate nervous system with a focus on interactions between the nervous system, immune system, and host-associated microbiota
Neural circuit wiring, synapse formation, and electrical synaptogenesis in zebrafish.
Molecular genetics of Usher syndrome and other diseases