Image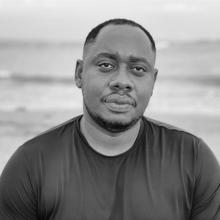 Research Interests
The Deku Lab focuses on developing materials, devices, and therapeutic approaches for neural interfacing, but with a focus grounded in science and driven by the vision of developing treatments for specific unmet clinical needs. Our group engineers thin-film materials, develop novel fabrication methods for creating chronically reliable neural interfaces, and study their integration into the nervous system, including the brain and peripheral nerves.
Our initial focus is the development of high-density, flexible microelectrode arrays for cortical interfacing. Created from amorphous silicon carbide or polymer films, the technology holds potential for targeting vision restoration, epilepsy, paralysis, and other conditions.
Our lab supports industries and companies in developing and testing next-generation neural interface devices based on silicon micromachining, microwire, or thin-film technology. We always look for collaboration and industry-sponsored projects, so please contact us to discuss your unique needs.
Prospective Graduate Students: Please contact Felix Deku to determine if the lab is accepting new graduate students.