Upcoming ION Seminars
Image
Assistant Professor, Department of Neurobiology
University of California, San Diego
From biology.ucsd.edu

"My lab is interested in the flexibility of animal behavior, and understanding how nervous systems can adapt to different environmental, internal, and social contexts. We focus on the neurobiology of global brain states in individuals and collective decision making in groups, leveraging the unique advantages of two model systems – the juvenile zebrafish (Danio rerio) and adult glassfish (Danionella translucida).

We investigate internal states in juvenile zebrafish, by observing the behavior of these small transparent vertebrates across different internal states: sleepy vs. alert, hungry vs. sated, stressed vs. calm, etc. We use cellular-level optical imaging and manipulation of neural dynamics and biochemical signaling across the entire brain of these animals during state-dependent behaviors, in order to understand how multiple cellular changes across the brain produce global internal states, with a focus on neuromodulatory signaling pathways.

We also investigate group behaviors in the micro glassfish (Danionella translucida) – a species that remains small and transparent as adults and are capable of robust collective social behaviors. We engage these fish in interactive multi-agent virtual reality environments in order to understand how multiple individual brains collaborate to perform collective behaviors, with a focus on information sharing during anti-predator adaptations and consensus decision-making."
Image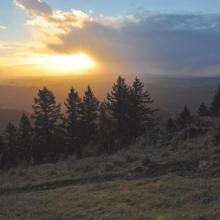 We are left with an unfilled seminar speaker spot due to conflicts with the annual CSN Fest event.  If you have a speaker that can fill that date or someone local for a different version of CSN fest please let us know at ionseminar@uoregon.edu. 
2021-2022 Seminar Details
This academic year will host a series of virtual and in person seminars with live, remote access via Zoom. ION Seminars are open to the University of Oregon community and in person attendance is welcome.  In person seminars will be held in Willamette 110 at 4 PM PT where both attendees and speakers are required to follow University of Oregon guidelines for preventing the spread of COVID-19.  Please visit coronavirus.uoregon.edu for more information. 
To accommodate remote speakers and time differences, some seminars may be offered at Noon PT or another agreed upon time.  For students taking BI 407/507 Neuroscience Seminar please contact the course instructor to access recordings as needed. 
Details for upcoming seminars will be shared here on the ION website as well as through our ION mailing lists.  Links for remote access via Zoom will be available only through ION Seminar mailing list and those not on the list can request access by contacting Jenna Penny with their uoregon.edu email address.