Upcoming ION Seminars
Image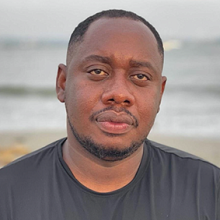 Assistant Professor Neuroengineering
Knight Campus for Accelerating scientific Impact
Felix Deku is an assistant professor of neuroengineering at the Knight Campus. His research focuses on the development of chronically reliable neural interfaces for human use. He is also interested in understanding the physiological effects of neuromodulation and their correlations to functional benefit.
Image
How do cognition and behavior emerge from the collective activity of large networks of neurons in our brain? Can we simulate these neural circuits 

in silico

 to build artificial neural networks that share our complex cognitive abilities? Leveraging a vast network of collaborations with experimental colleagues, our lab aims to explain the neural underpinnings of natural and artificial intelligence, with the belief that we can only understand cognitive function once we can build it from the bottom up in biologically plausible neural network models. We study how our cognitive abilities change depending on context, our mental state, and varying levels of neuromodulators (such as serotonin). This contextual modulation occurs for example when we make more mistakes while distracted, or perform really well while attentive. We design brain-machine interfaces to read and write neural activity in real time with the long-term goal of rescuing cognitive deficits for therapeutic interventions in the human brain.

What neural mechanisms underlie the temporal organization of behavior?
How does the nervous system generate flexible behavior to survive in dynamics environments?
Can we alter behavior through manipulations of neural circuits as a way to ameliorate cognitive dysfunction?

We blend methods from physics, machine learning, and dynamical systems, to build models of behavior, cognition and brain activity.
Image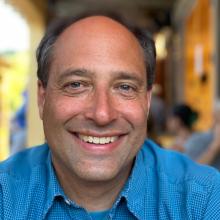 How do we make sense of visual world around us? Our brain takes a pattern of photons hitting the retina, and continually creates a coherent interpretation of what we see – detecting objects and landmarks – rather than just perceiving an array of pixels. This image processing allows us to perform a range of visual tasks, such as recognizing a friend's face, finding your way to the grocery store, and catching a frisbee. However, how these computational feats are achieved by the neural circuitry of the visual system is largely unknown. Furthermore, visual processing does not occur in isolation, but depends on behavioral state, task demands, and interaction with the world.

Our research is focused on understanding how neural circuits perform the image processing that allows us to perform complex visual behaviors, and how these circuits are refined by development and experience. We use in vivo recording techniques including high-density extracellular recording and widefield / two-photon imaging, along with molecular genetic tools to dissect neural circuits. We have also implemented behavioral tasks for mice so we can perform quantitative psychophysics to measure the animal's perception, and we use theoretical models to understand general computational principles being instantiated. Recently, we have extended these approaches to study visual perception in the context of natural behaviors and complex environments, in an effort to understand how the visual system functions in real-world conditions. We are also studying the octopus visual system, to understand how a completely different brain architecture processes visual information.
2021-2022 Seminar Details
This academic year will host a series of virtual and in person seminars with live, remote access via Zoom. ION Seminars are open to the University of Oregon community and in person attendance is welcome.  In person seminars will be held in Willamette 110 at 4 PM PT where both attendees and speakers are required to follow University of Oregon guidelines for preventing the spread of COVID-19.  Please visit coronavirus.uoregon.edu for more information. 
To accommodate remote speakers and time differences, some seminars may be offered at Noon PT or another agreed upon time.  For students taking BI 407/507 Neuroscience Seminar please contact the course instructor to access recordings as needed. 
Details for upcoming seminars will be shared here on the ION website as well as through our ION mailing lists.  Links for remote access via Zoom will be available only through ION Seminar mailing list and those not on the list can request access by contacting Jenna Penny with their uoregon.edu email address.