Image
Center for Computational Neuroscience and Artificial Intelligence
Image
Image
The NeuroAI Center serves as a nexus for research on computational aspects of neuroscience and applications of Artificial Intelligence to neural circuits and cognition. The Center is an interdisciplinary home for scientists on campus investigating theoretical approaches to brain function, including undergraduate and graduate students, postdocs, and faculty. It is a central node of the greater Pacific Northwest neuroscience community and a founding member of the International Network on Biologically-Inspired Computing.
A primary mission of the NeuroAI Center is training the next generation of neuroscientists to crack the neural code through our Interdepartmental Computational Neuroscience Program, a vibrant Seminar Series and our Workshop series in which local or visiting researchers lead hands-on tutorials applying cutting-edge methods from machine learning to neuroscience research. 
The Center enthusiastically promotes collaborations between theoretical and experimental labs on campus and beyond, including a diverse range of labs from computational, systems, cognitive and developmental neuroscience, to neuroengineering. Participating faculty hold positions in various departments including Biology, Mathematics, Physics, Psychology, and the Knight Campus for Accelerating Technological Impact. Our interdisciplinary and collaborative environment allows trainees the opportunity to explore different paths and develop training plans tailored to their career goals.
 Research Projects
Image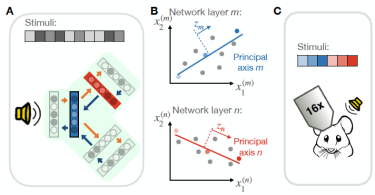 BRAIN Initiative Collaboration on "Distinct contributions of converging neural pathways to auditory learning"
Image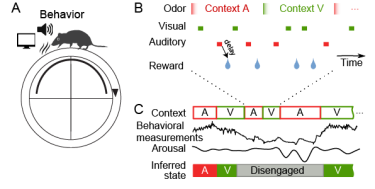 BRAIN Initiative Collaboration on "Neural mechanisms of flexible behavior"
Image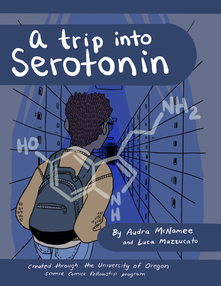 NSF CRCNS Collaboration "A theory of serotonergic neuromodulation"
Image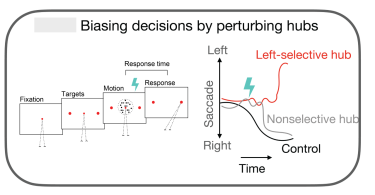 NIMH funded collaboration "Targeted cortical manipulations to augment cognitive functions"
Image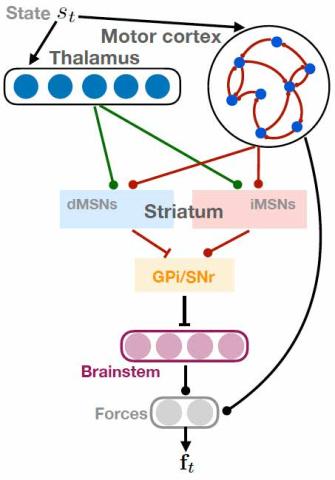 NINDS funded project: "Reinforcement learning and action sequencing in subcortical and cortical circuits"
Image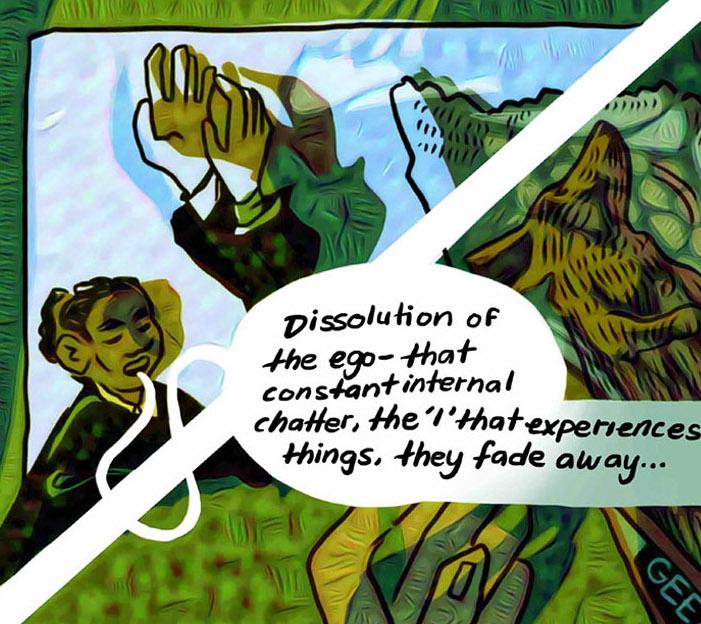 Theoretical Neuroscience Training Program
Applied Math Sequence "Mathematical Foundations of Machine Learning" URL
Overview: The main goals of this three-term sequence are for trainees to gain (a) proficiency with some computational tools central to computational biology and neuroscience, including modeling, computational methods, programming, and translation/communication. This sequence aims to teach these skills in the context of three general and interrelated topics of growing importance: (i) computational modeling and stochastic processes, (ii) machine learning and statistics, and (iii) computation with neural networks.
Theoretical Neuroscience Journal Club
This weekly meeting encourages trainees to approach both recent articles and classic literature on various topics ranging from neural computational and systems neuroscience to deep learning and related fields. Trainees hone their presentation skills and critical judgment in an inclusive and friendly environment. 
Researching Inclusivity in STEM
This course is open to all trainees, faculty and staff and aims at gaining expertise in the areas of: Cultural competency in the classroom; Bias in STEM; Advocacy in STEM, building anti-racist, anti-ableist, and anti-oppressive classrooms. The course features guest speakers with different areas of expertise scheduled throughout the term. Class members will team up and use the literature to build anti-oppressive syllabi, construct diversity statements, and draft grants to improve DEI in our departments at UO.
Computational Neuroscience Workshops
Tutorial on pose tracking (SLEAP) by Talmo Pereira (Salk Institute) 
Tutorial on the Allen Brain Observatory by Gabe Ocker (Boston University) 
Tutorial on state space models by Scott Linderman (Stanford) 
Applicants to the Theoretical Neuroscience Graduate Program should apply through the Interdepartmental Neuroscience Graduate Program (INGP). Specifically, the Theoretical Neuroscience Graduate Program is part of the Systems, Cognitive and Theoretical track of the INGP. Students apply to the INGP through the departments of biology, human physiology, psychology, mathematics, physics, computer and information science, and the Knight Campus.